Encountering the beauty of the planet and its fragility
Director and photographer, Yann Arthus-Bertrand's aim with this work is to share everything he has learnt over the last 40 years of witnessing the beauty of the earth and the damage we are inflicting on it.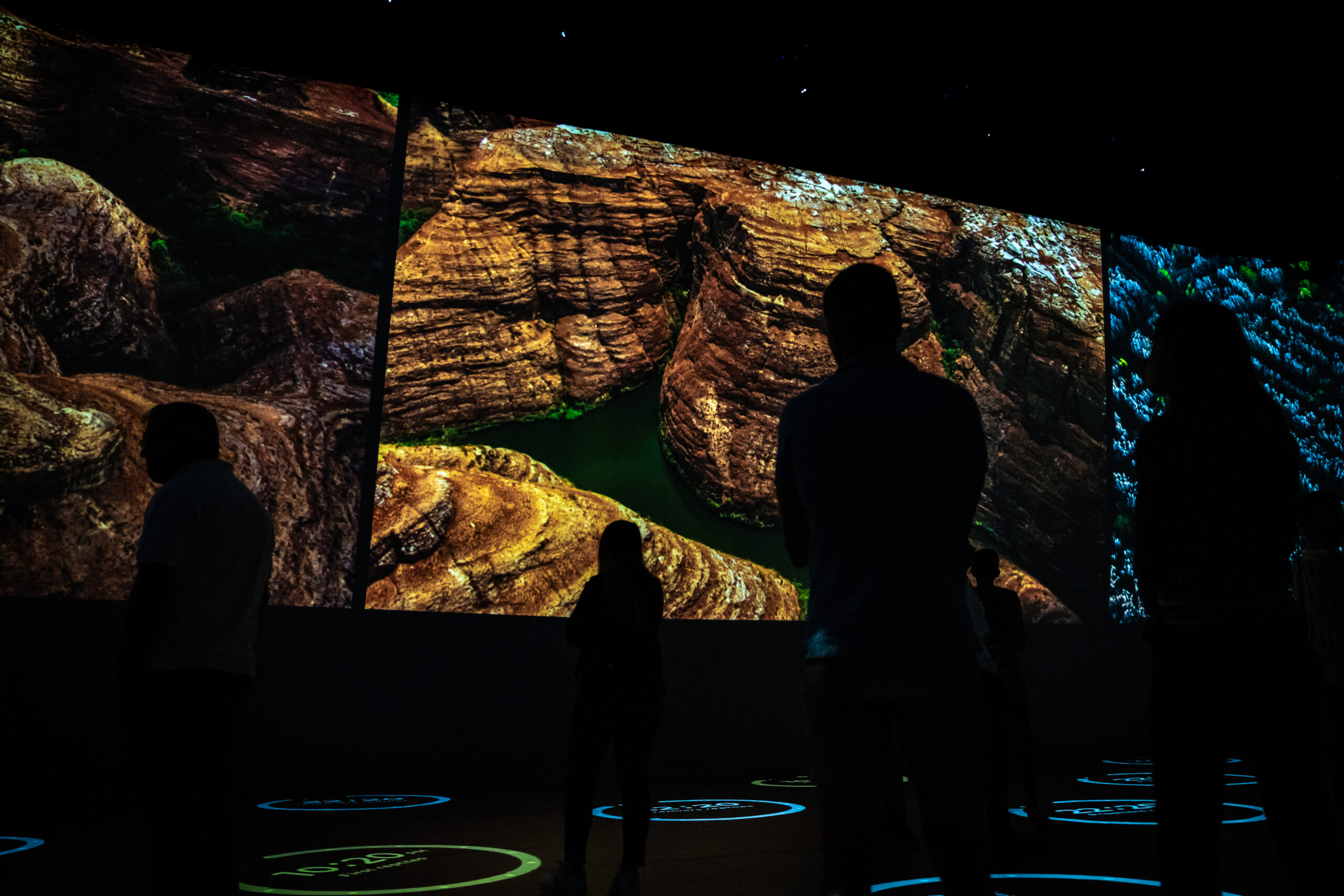 Dazzling and gripping images
A monumental and aesthetic work, Yann Arthus-Bertrand presents for the first time all his most graphic images filmed over more than 10 years in the four corners of the world.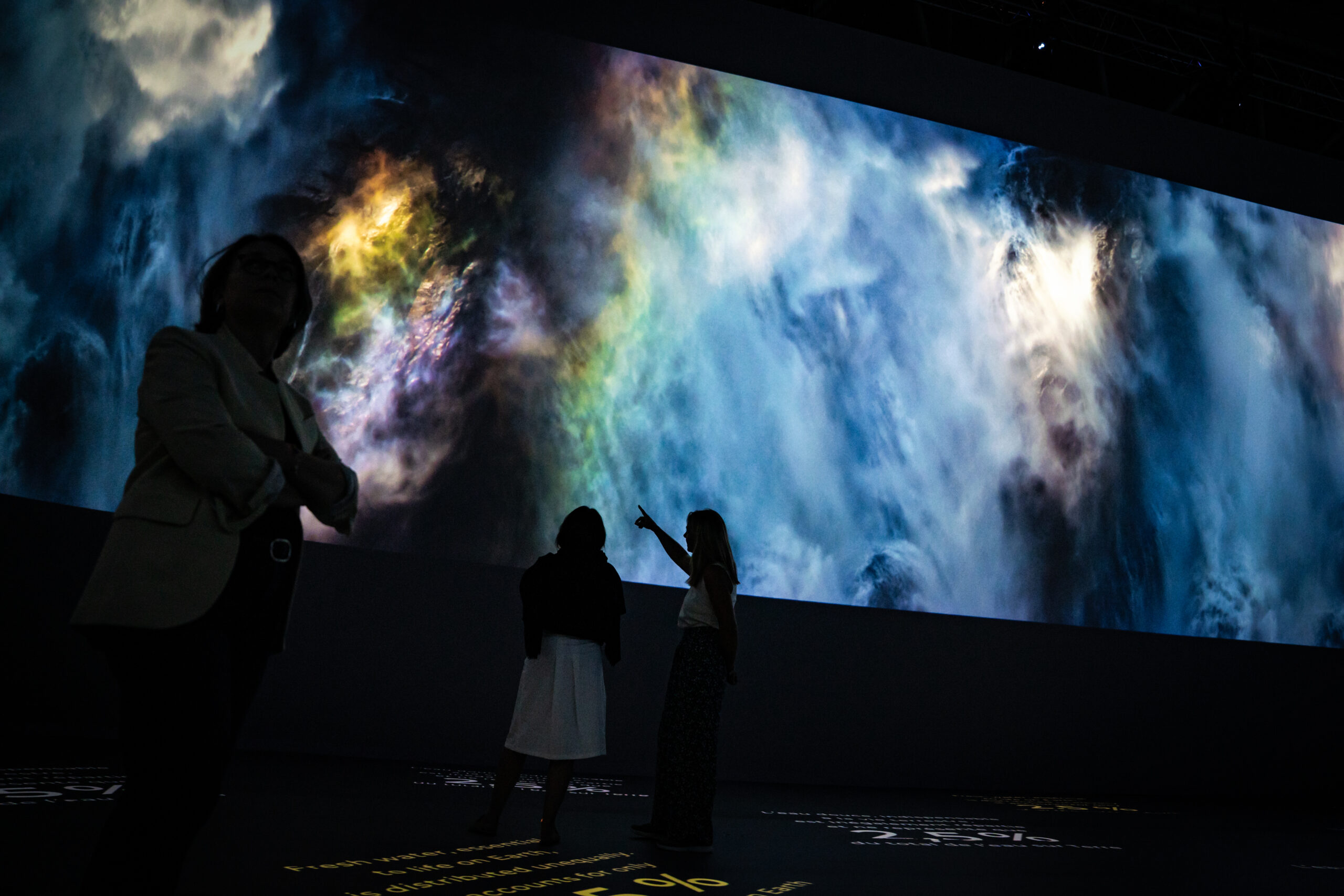 A different view of the world
Plunging into this immersive experience is a chance to discover, to the music of Armand Amar, the black and white lines of the salt pans of Lake Magadi in Kenya, the immense façades of the buildings of New York and Hong Kong, and the almost unreal scenery of southern Algeria and the glaciers of Svalbard.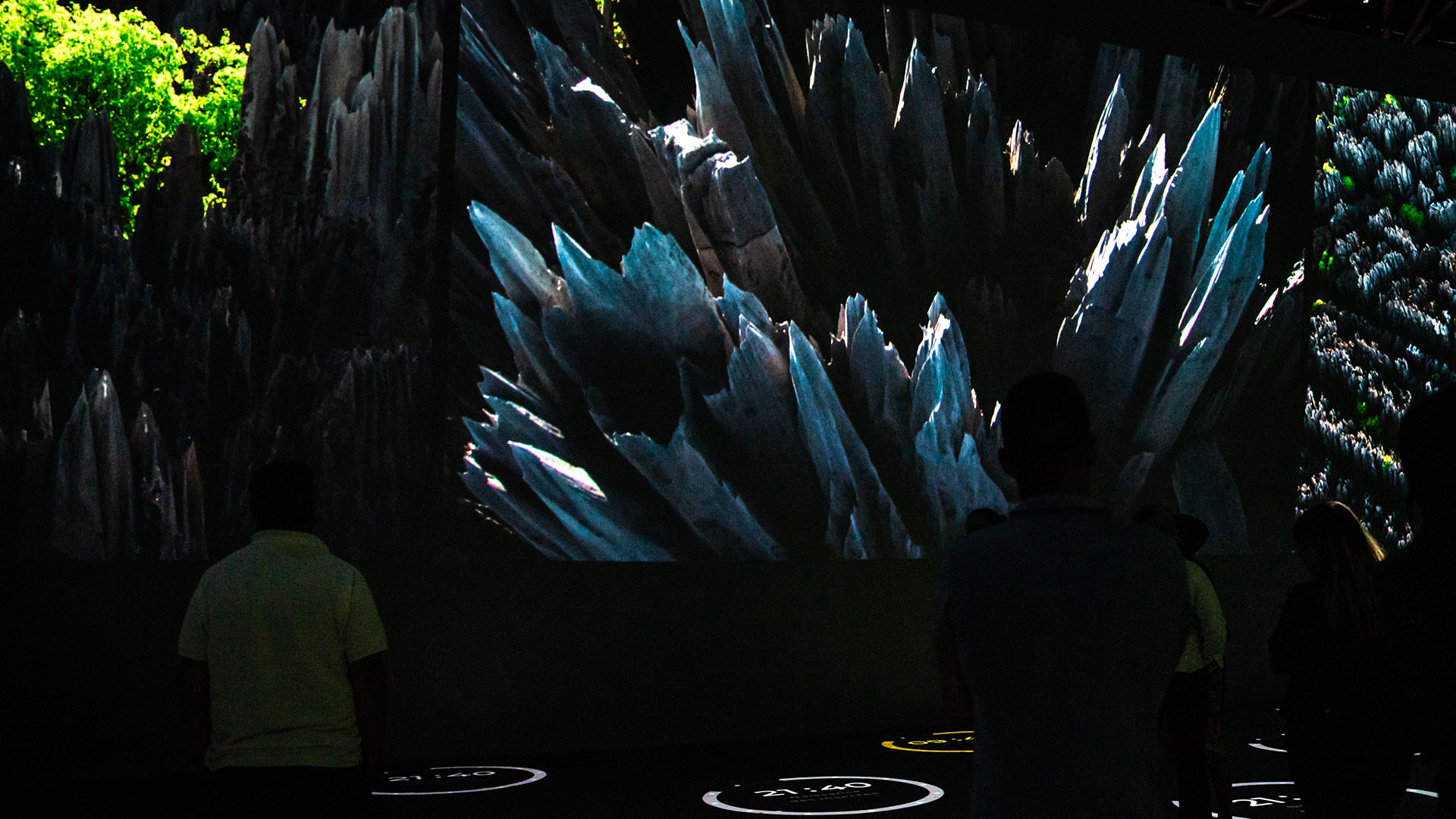 A major, thought-provoking work
In this original exhibition, Yann brings the Earth and mankind together, he hopes this will spark a new love affair.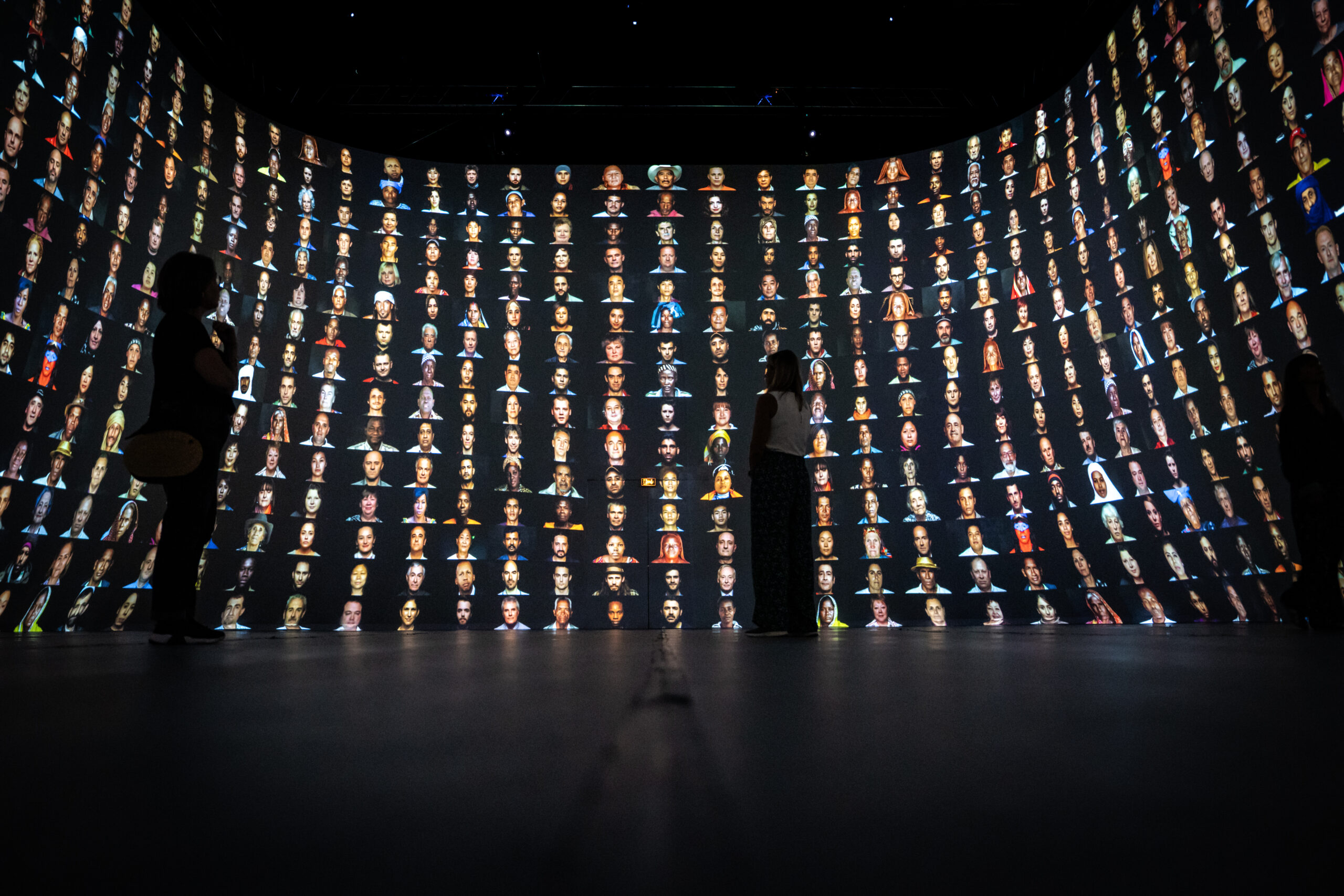 The director Yann Arthus-Bertrand
Yann Arthus-Bertrand Photographer of the best-selling book The Earth from Above, with Home (2009) he made his first committed documentary on the state of the planet. With Human (2015), he examines the links between the planet and human beings: over two thousand people filmed in 60 countries give us authentic accounts. With the same intention, he co-directed Woman (2020), a sensitive portrait of over two thousand women. In Legacy (2021), he shares a sensitive and radical vision of the world. And in Vivant, his latest film, he draws up a loving inventory of our biodiversity through the eyes of 130 passionate people. He is also chairman of the GoodPlanet foundation, which is free and open to all, and works to raise awareness of environmental issues through a humanist ecology.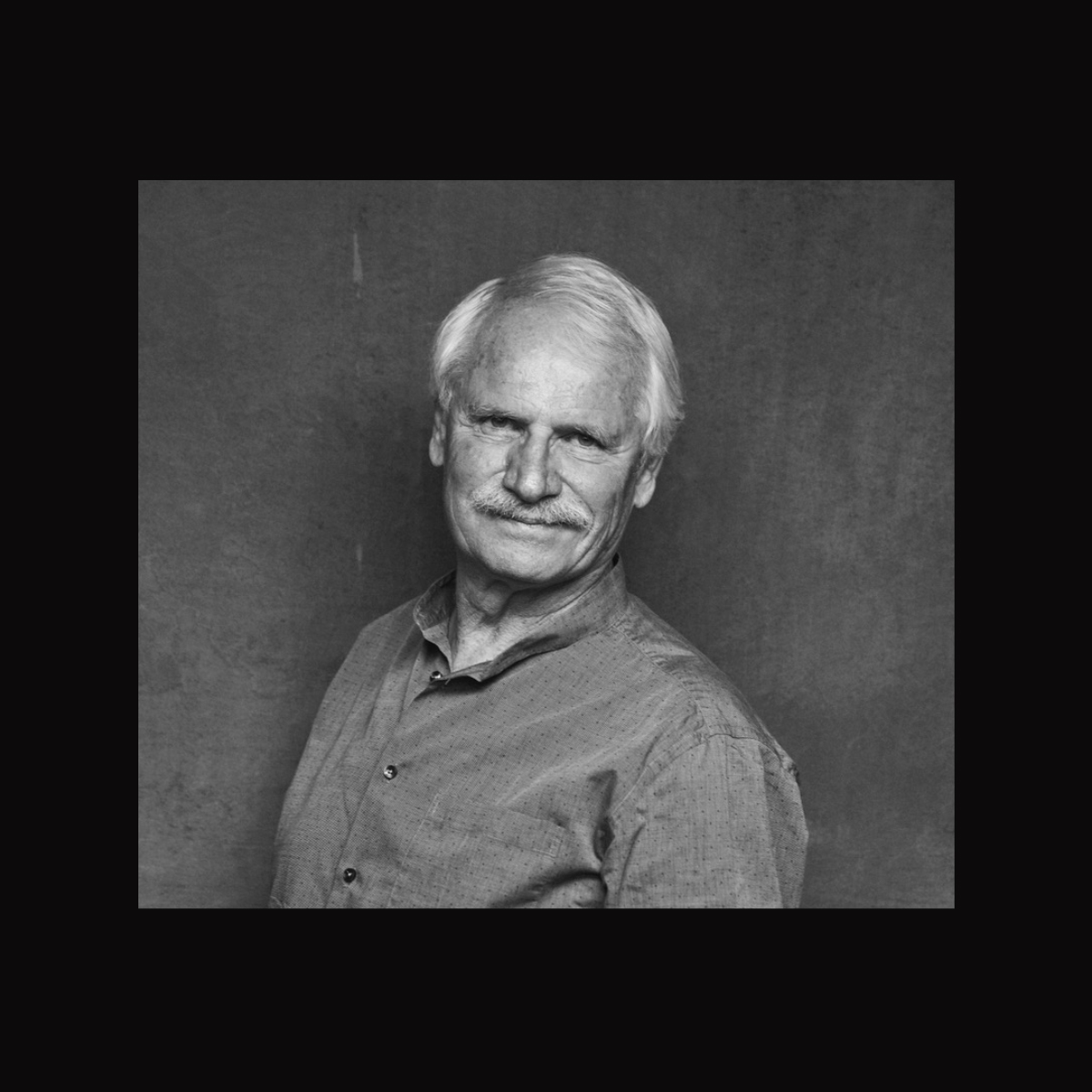 Original music - Armand Amar
A Frenchman of Moroccan origin (born in Jerusalem), Armand Amar spent his childhood in Morocco. He grew up surrounded by the sounds of instruments considered exotic at the time, and quickly fell under the spell of this "elsewhere". Self-taught, he was constantly on the lookout for highly physical experiences: he learned to play the tablas (Indian percussion instruments), discovered the zarb (a goblet drum from Iran) and the congas (Cuban percussion instruments). He studied with various masters of traditional and classical music. His encounter with dance in 1976 was another decisive moment in his career. His spiritual and musical influences are reflected in his film scores: Amen (2002) by Costa-Gavras and the director's subsequent films; Le concert (César for best film score in 2009), Va, vis et deviens (2006) and other films by Radu Mihaileanu; Indigènes (2006), by Rachid Bouchareb; Tu seras mon fils (2011) by Gilles Legrand; Home (2009) and Human (2015) by Yann Arthus-Bertrand. He won the Amanda Award for best film score with L'Épreuve, by Norwegian director Erik Poppe. He recently wrote the music for Nicolas Vanier's L'École buissonnière and Gilles de Maistre's Mia et le lion blanc. In 1994, he founded the LONG DISTANCE label, devoted to world music. His own work has appeared on Naïve, Long Distance, Universal, Sony and Warner.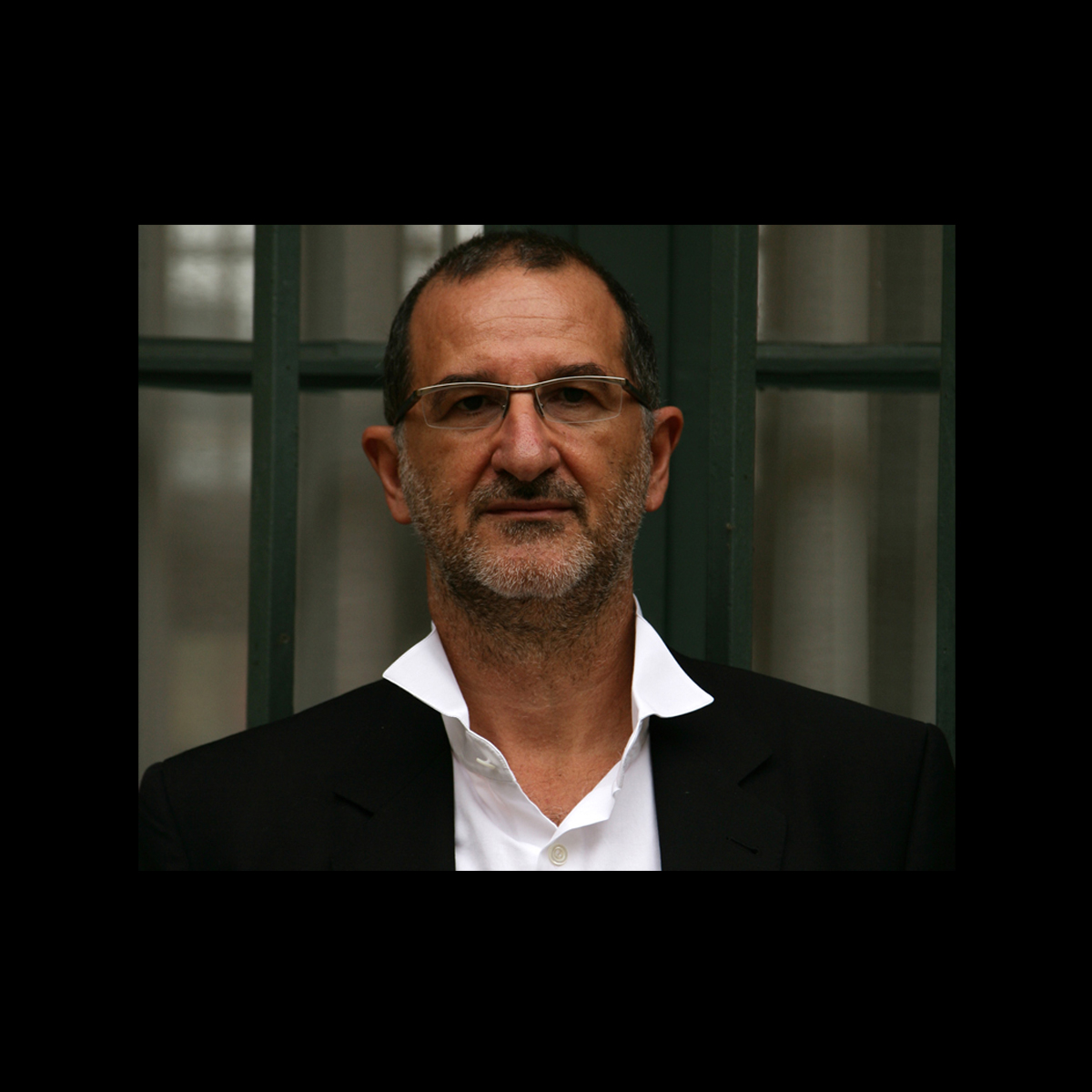 Meet us at JAM CAPSULE
Hall 5.3
Parc Expo - Porte de Versailles in Paris !